Annette Hickman,
Senior Recruiting Consultant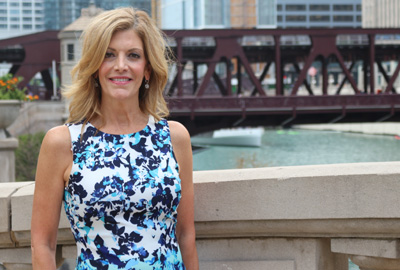 Annette was born and raised in Brooklyn, New York, relocating to Chicago over 20 years ago. She attended Pace University where she studied Marketing. Annette's professional background began in Human Resources at a Fortune 500 firm. She also worked in a political office supporting operations for the Speaker of New York City Assembly.
Annette began her career in staffing in 1991 — a year after she moved to Chicago. The recruiter who placed her at her first position started her own firm and asked Annette to work with her. From 2000 through 2004, she operated her own staffing firm before joining The Larko Group.
Annette resides in Wilmette with her husband and is passionate about philanthropy. For 15 years, she has been completely dedicated to The University of Chicago Cancer Research Foundation where she held office as President, Auction and Benefit Chair.
Other passions include cooking, gardening, entertaining friends, spending time with family, and traveling.
Ask Annette about her Sunday dinner tradition.
Random Fun Facts About Annette
First Job: Besides the normal babysitting, I worked at Macy's part time during school.
Theme Song: New York, New York!
Favorite Childhood Memory: Family Christmas, with the entire Genovese Family in Brooklyn; this included Christmas Eve and Christmas Day, 22 cousins and wonderful crazy Italian aunts.
Favorite Place to Travel: Europe, especially Italy, cannot get enough of it.
What I enjoy most about working at The Larko Group: Our team's spirit, working hard together and the wittiness.