Megan Freeman, CPC,
Senior Recruiting Consultant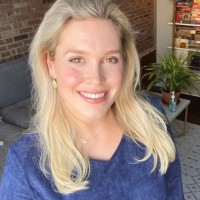 Megan is a native of the Chicago area — she grew up in Wilmette, where she played competitive sports and participated in musical theatre.
In 2011, Megan graduated from Indiana University with a degree in English. After a brief stint in New York City working as an Executive Assistant, she returned home and started a career in the staffing industry. Russ Larko recognized Megan's "gift for gab" and her innate ability to connect with people. What she enjoys most about working at TLG is making matches between Chicago's administrative talent and blue chip clientele.
When she is not networking with candidates and clients, Megan enjoys spending time with her family and friends, listening to true crime podcasts, and working out.
Ask Megan about the best true crime podcasts and documentaries out there.