Ali Lucas,
Recruiting Coordinator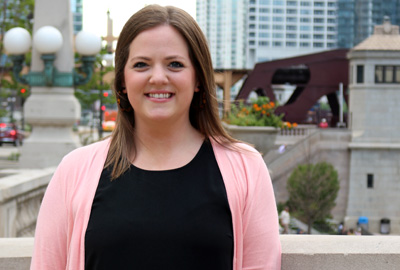 Ali graduated from The University Of Arkansas in 2012 with a degree in Communications. After graduation, she worked in sales as a Showroom Manager for an interior design firm in Dallas, Texas, where she is originally from.
In the summer of 2018, Ali moved to Chicago for a fresh start and a career change. After temping with The Larko Group she was offered an opportunity to join the TLG team permanently!
When Ali is not at the office, she enjoys discovering new restaurants, cooking, traveling and exploring the beautiful city of Chicago.
Ask Ali about the most recent restaurant where she had dinner.
Random Fun Facts About Ali
First Job: Hostess at an Italian Restaurant
Theme Song: I'll Be There for You by The Rembrandts
Favorite Childhood Memory: Taking long road trips with the fam
Favorite Place to Travel: Vincenza, Italy/Europe…anywhere with amazing food
What I enjoy most about working at The Larko Group: Working with my amazing co-workers