Trusted by over 200 leading Chicago-area businesses.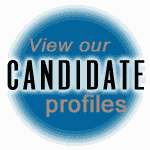 The Larko Group was founded in 1993 by Russ Larko, a Certified Personnel Consultant with over two decades of experience in the staffing industry. We enjoy a well-earned reputation for timely and accurate placement, unparalleled customer service, and outstanding candidates.
Making the connection.
We work closely with you to ensure a staffing solution that truly meets your company's requirements. Your senior level consultant will visit your office to get a feel for your organization's culture, so that we can place the right person efficiently and effectively.
A fair and honest recruiter.
The Larko Group's exacting screening process guarantees that we only place qualified candidates. Our reputation as an exceptional agency attracts the most talented and hard-working individuals. Many of our temporary employees stay with us for years, because they appreciate our excellent benefits and training opportunities. The goodwill we create with our candidates is something that benefits your organization!