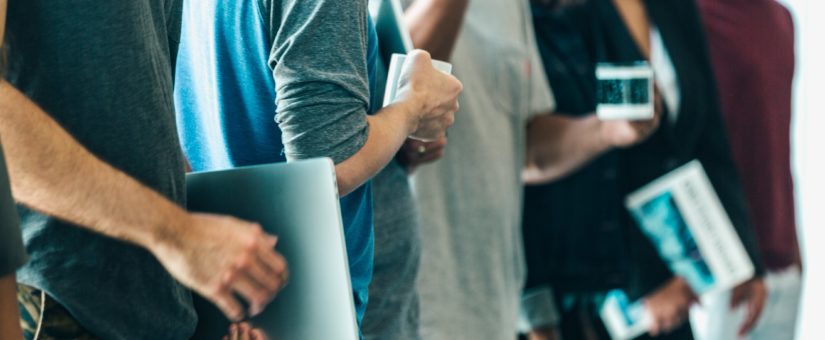 Starting a new job is both exciting and nerve-wracking, as well as an opportunity to make a great first impression. A smooth start during the first few weeks is about balance and managing expectations. Don't look too far ahead, the goal is to learn about the job, your manager, and your team.
If you follow these 4 steps, you will surely be on the road to success!
Listen and Learn.
Pay close attention during the onboarding process. Ask well-thought out questions and listen to others when they're speaking.
Introduce yourself to everyone you meet with your first and last name.  Remember their name so you don't have to ask again.
Be aware of your surroundings. Don't interrupt a meeting, don't speak loudly in a common area, recognize when people are busy.
Find a Friend.
Find someone on your team or it may even be someone from your onboarding class. Whoever you choose, make sure it's the person you trust and feel comfortable sharing your thoughts.
Take the first step by inviting them to coffee or lunch.
Don't force a friendship. If this doesn't happen in the first few weeks, that's okay, give yourself time.
Get to know your Manager.
This means, watching how they interact with peers, the team, and leadership.
Observe their schedule. If they have a lot of meetings in the morning, don't barge into their office unannounced.
Ask to meet or have coffee. Share your goals, get to know them, and ask about expectations.
Pitch In. Make the coffee, wipe down the kitchen, keep your work station clean. It's important to pitch in and be a team player.